You might not know this, but Colloidal silver is a substance that contains microscopic flakes of pure silver. It was the most widely sold antimicrobial substance before the existence of antibiotics. These flakes are usually dissolved into water solutions which are available mainly today as products that are commercially sold.
Colloidal silver is often publicized as an antibacterial agent and a topical wound dresser. For over six thousand years, Silver has been used to fight viruses and infections. People claim it can cure a cold faster, heal the body better, and even treat cancer or HIV.
Health Benefits of Colloidal Silver
        Health benefits that colloidal silver has include:
Antimicrobial properties: study claims that topical colloidal silver is an anti-microorganism, germ-fighting agent.
Help in healing skin wounds: When silver nanoparticles are applied to bandages and dressings for wounds, colloidal silver is also claimed to promote the healing of skin wounds. This silver-containing wound dressing is more effective to fight against infection than other products that make similar claims.
Possible treatment for acne and any other skin disease: Colloidal is also an ingredient in acne treatment and cosmetics.
Aid in conjunctivitis treatment in newborns: it's sometimes also used in an eye drop formula to prevent conjunctivitis in newborns.
 As long as  Naturistics colloidal silver is used topically and in small amounts, it doesn't pose a great risk of argyria.
Colloidal silver benefits for skin means that silver helps to glow the skin. Your question should be "How?". Colloidal silver benefits the skin because it contains some ingredients. These ingredients usually have anti-inflammatory and antioxidant properties which make them perfect for smooth, dry, sensitive, or acne-prone skin.  Though the molecules are microscopic yet they pack a major skin-healing punch.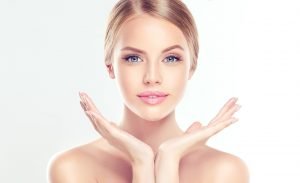 Its anti-inflammatory quality makes it a skincare big-shot, as nearly all skin issues such as redness, acne, dermatitis, dark spot and wrinkles reduce inflammation. Silver helps to regulate the microorganisms on the skin with its powerful, soothing, and purifying properties that provide exceptional protection for the skin. Colloidal silver is unique and shines in fighting off acne-causing bacteria.
Today, colloidal silver is seen in various skin care products, including lotions, masks, toners, serums, cleansers, and soaps.
Colloidal Silver Benefits Acne, Dark Spots, And Wrinkles
Acne is a skin condition that occurs when hair follicles become plugged with oil and kill skin cells. This skin condition is also characterized by red pimples on the skin especially on the face due to inflamed or infected sebaceous glands and is prevalent chiefly among adolescents. Acne is caused by different issues. The hormonal shifts that occur when a person reaches puberty during the teenage years are one of them.
Dark spots on the skin or hyperpigmentation are spots on the skin. This occurs when some areas of the skin produce more melanin than usual. Dark spots are commonly seen on the back of the hands, face, back, or shoulder.
Wrinkles are creases, folds, or ridges in the skin. They naturally appear as people get old. They develop due to the skin becoming thinner and less elastic over time. The main factors that promote wrinkling include aging, smoking and drinking alcohol, skin type, heredity, environment, sun exposure, and not drinking enough water.
Colloidal Silver has been shown to have antimicrobial properties. For this reason, it can lower levels of acne-causing bacteria on the skin that promote inflammation and pimples. It also helps to reduce the production of too much melanin which causes dark spots on the skin. With the anti-inflammatory properties of colloidal silver products, it's the perfect addition to a skincare routine when trying to reduce wrinkles. Ionic silver or silver protein is not the same as Pure Colloidal Silver.
Pure colloidal silver is the best to treat skin acne, dark spot, and wrinkles. For example, you might just apply pure colloidal silver on the blemishes for the first day or two, and then add in oral colloidal silver and colloidal silver mist in days to come. These products make the use of colloidal silver quite a comfortable and understandable experience. So its skin-repairing and bacteria-killing properties make it a beloved treatment for many skin conditions. This is because colloidal silver manages not to harm any surrounding tissue.
Therefore no cause for alarm on any issue of side effects. This makes colloidal silver a perfect solution for scarring, anti-aging, and the restoration of the skin as a result of any condition including fungal infections. And if your skin is more on the sensitive side? It shouldn't be a problem. Unless you are allergic to colloidal silver which is rather common. Otherwise, it is proven beneficial for even the most sensitive skin types.
Skin Products With Colloidal Silver
Colloidal Silver has been used for centuries for its amazing antiseptic and anti-inflammatory properties. It was also used to treat antimicrobial conditions before the introduction of antibiotics.
Silver Eye Patches: BeautyBio
These under-eye patches are enriched with colloidal silver to help encourage skin beneficial changes, reducing fine lines and wrinkles.
Silver Face Mask: Omorovicza Silver Skin Saviour
Omorovicza's Silver Skin Saviour uses the antibacterial properties of colloidal silver to help fight against acne and blemish infections thus calming inflammation. It's also packed with a potent blend of vitamin B3, salicylic acid, and glycolic acid, all of which are meant to help remove skin disorders and brighten the skin.
Silver Moisturizer: Argentum Apothecary La Potion Infinite
La Potion Infinie contains a unique blend of colloidal silver and other natural ingredients. The colloidal silver in this brand works to target wrinkles, blemishes, and environmental stress. One of its ingredients, DNA HP also promises to help regulate skin flora and provide antibacterial and anti-inflammatory properties. Skin is left plump, hydrated, bright, and soft to the touch.
Silver Serum: Allies of Skin Promise Keeper Blemish Sleeping Facial
This is a nightly leave-on treatment mask. It works to keep skin clear with a powerful blend of AHAs, antibacterial colloidal silver, enzymes, and probiotics. It helps to cleanse and nourish rough areas, removes blemishes, and reduces excess sebum production.
Silver Face Mist: Amly Silver Rich Facial Mist
Antimicrobial silver is meant to regulate skin flora, copper peptides are also used to protect against cellular DNA damage, and hyaluronic acid is also meant to hydrate. This is a powerhouse facial mist that deserves a space in your medicine cabinet.
Silver Soap: Cor The Silver Soap
This is a soap pack full of silver nutrients. This product helps to help calm inflammation, tighten pores, and combat acne while simultaneously hydrating with hyaluronic acid.